Manage my Account, change my Plan and update my billing details
Digesto "My Account" section is your "self-service" portal manage your Account details. Here is an overview of the related sections: 


Subscription Details

View your current plan and associated costs. Click "Change Plan" to view other plans available. 
Change Plan 
Select your (new) Plan. You can toggle between monthly and yearly options.
Basic Account Details 
Edit account name, email, password, etc.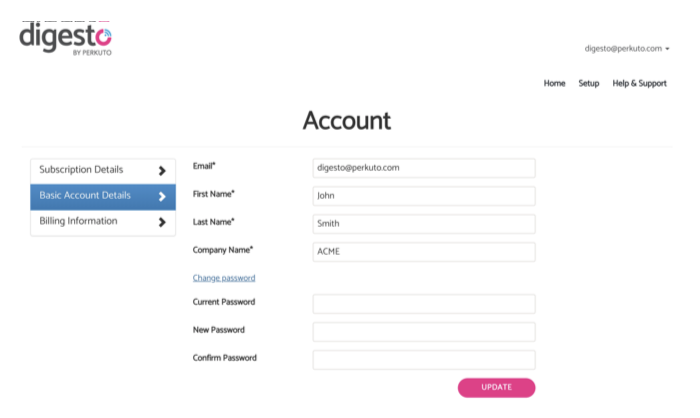 Billing Information 
Add, update, edit your billing method and billing contact info.