Step 2 - Create Your First Digest
From your Dashboard, click "Add Digest" and fill out the required fields. Note that your changes are automatically saved as you move forward so you can get back to it at anytime.
Email
1. Name your Digest. 
2. Provide your RSS feed URL. This is the link to your RSS or Atom feed.
Read more here.
3. Set Maximum Number of Posts Enter the maximum number of posts you want to add in the email. Ex: If you select 4, only the most recent 4 posts will appear in the email.
4. Browse our templates and select one that fits your layout. You can later customize it with your own images, logos, fonts and colors.
These templates include both the Marketo Email Template and the Digest Posts Layout. All templates are mobile optimized, fully compatible with Marketo emails (1.0 or 2.0) and covers for a multitude of usage: digest or full post, centered or left aligned, with or without post image, etc. As you select a template you will be asked to specify a workspace where the Marketo Template will be "pushed". You will use this template in step 4 as you create your Marketo Program. 
...or Bring Your Own Marketo Template. 
The easiest way to setup your email is to pick one of our integrated templates, but If you still prefer to use your own Marketo Template, browse the template gallery and pic a template with the "BYO Marketo" Tag.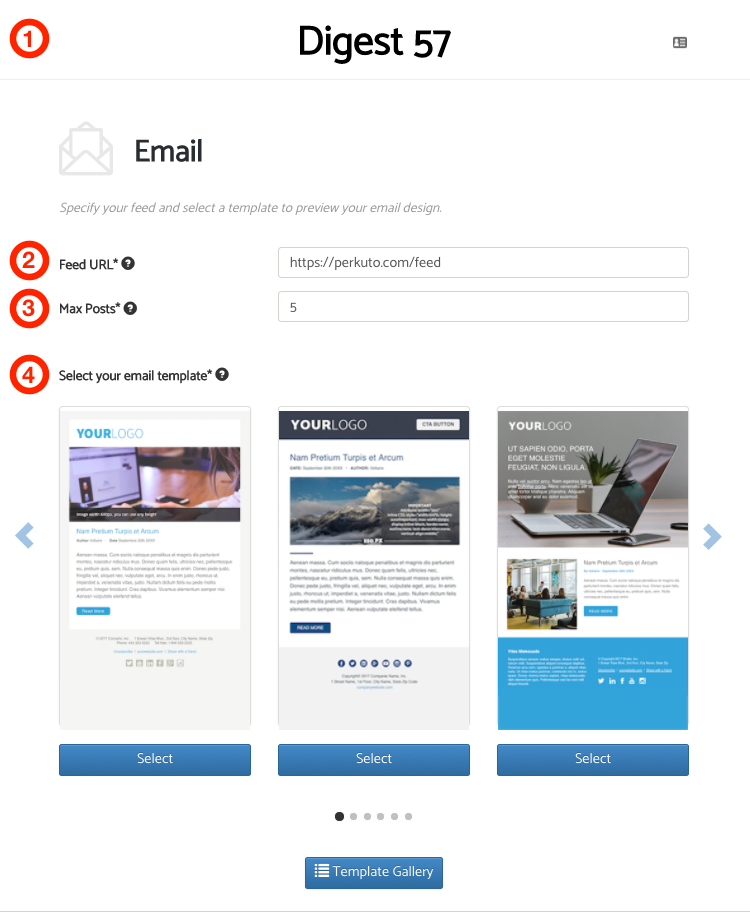 Schedule
IMPORTANT! DO NOT RUN OR SCHEDULE YOUR CAMPAIGN FROM MARKETO
Specify your blog distribution schedule. When your Digest is active Digesto will follow that schedule to look for new content on your feed and remotely initiate the distribution of your blog email.  If no new content has been published, it will just do nothing until the next scheduled time.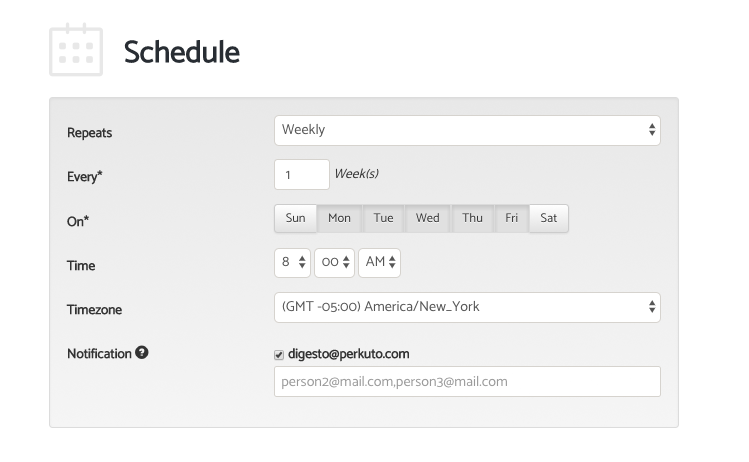 It's time to create your Marketo Program! Go to step 3. Once you're done, get back to the Marketo Settings and fill in the program and campaign names in this section.